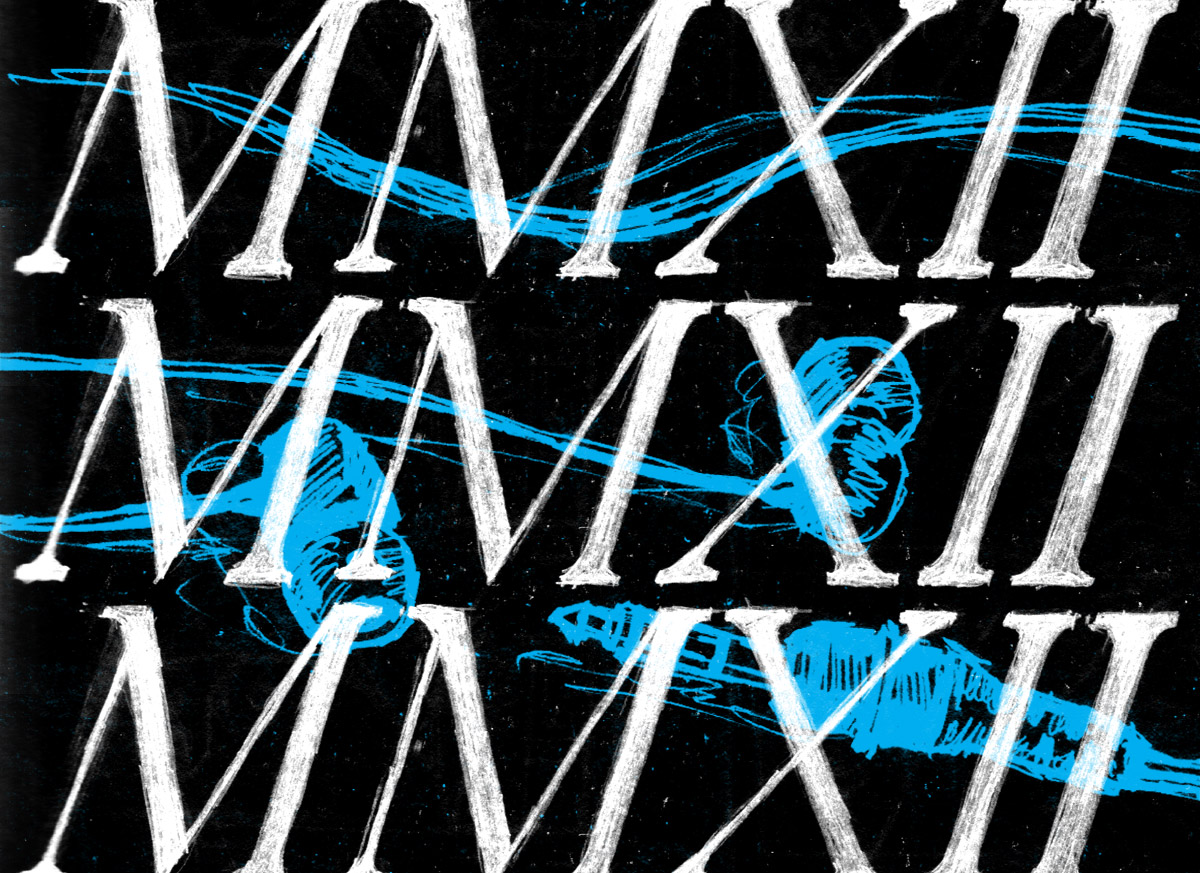 For everybody new to this here blog, you should know that I like music. A lot. I've also been recapping my favorite albums of the year for the past few years. Sure, everybody does one of these things, but they're fun to do, so why not? Amiright? So let's get to it. In no particular order, here are my favorite long players from the past year with a bit of a video preview.
1. s/t
by Delta Spirit
I actually purchased this album by mistake. I thought that it was another band that I had heard before, but as it turned out, I really liked this album. The whole album keeps a fairly steady pace, but traverses a broad emotional spectrum. It seems like these guys have started to get some real media attention, and hopefully they keep putting out great tracks.
2. Yellow & Green
by Baroness
As much as I should like Baroness (I really dig heavy-but-not-brutal metal), their previous efforts always fell really flat for me. This album is their least "metal" of their entire catalogue, which finds the band stretching out and trying new stuff here, and I guess that is what was missing for me. Add to that the fact that the delux packaging of the album has beautiful design and illustration, it's a win-win.
3. Holograms
by The Holograms
I caught one of their tracks on WMBR, and had to check out this whole album. The track ABC City is straight up killer, and the whole album has a Class of '76 with synths vibe. Must be something up there in the water in Sweden, because they've produced some of the most interesting punk bands between the recent Ice Age and the classics Refused as well as Randy.
4. Hypnotic Nights
by JEFF The Brotherhood
Coming straight off the success of "We are the Champions" last year, I had high expectations for JTB with this album. At first listen, I was a bit lukewarm on it, but then the second time around, it really caught me. Like the previous record, it's generally straight-forward minimalist rock and roll, but the brothers really take it a step further on this one. A bit headier and certainly more dynamic, they even include a few choice covers at the end.
5. WIXIW
by Liars
Liars have made a name for themselves playing spazzed-out noise rock with high concept themes. With this record they take a major left turn into electronic music, and I think that it really works. While the instrumentation is a departure, as is the song structure, this still sounds like a Liars album. It's almost like a Liars synth cover band, but it totally works to convey vivid emotions and feeling.
6. Sports EP
by Speedy Ortiz
Western Mass is turning into a bit of an Indie hotbed, and Speedy Ortiz is at the top of the heap for me. While the band name isn't the best, for some reason I couldn't get these simple tracks out of my head. They have that very sincere feeling with sparse arrangement that really works for me. Their rawness is much of their charm, and you can pick a demo album up on their Bandcamp for free.
7. Fresh Kills Vol. 1
by Night Birds
What would it sound like if the classic OC hardcore band, Adolescents, covered their peers, Agent Orange? It turns out that it takes a band from Brooklyn to tell you, and man does it sound fantastic. Each of these songs blister with a sense of urgency and vitality. Music to skate to.
8. Apocryphon
by The Sword
Since their first album, I've been a huge fan of The Sword. Somehow their second album upped the ante, though its follow-up dropped the ball. None of the songs really stuck for me, and it seemed like there wasn't a standout track to anchor the whole thing to. The good news is that they are back and really ripping with this album. Great heavy riffs backing lyrics of medieval mysticism. Perfect.
9. Blunderbuss
by Jack White
With so many different projects, you wouldn't think that Jack White could pull it all together in one package that made sense. He has collaborated with so many interesting musicians and created classic tracks that sounds so unique, but with elements the remain constant throughout his catalog. This album sounds like White's music—all of it. It jumps around from style to style, but is built on a basis of guitar-driven rock music. Jack White continues to prove that there's no-one else like him in music.
10. Twins
by Ty Segall
The young Mr. Segall is one prodigious dude. Just this year he has released an album, a few EPs and had songs on a bunch of comps. He's taking a page from Jay Reatard's book in more than one way—just hopefully not the last page. Heavily influenced by garage rock, you'll also hear a lot of '90s Alternative, old-school Punk and even some Metal riffs on this particular record. Even though I picked this up late in the year, I can tell that it's going to have a lot of staying power, and I'm pretty psyched to see what this guy does next.
Wrap It Up.
So that's it. The year in music that stuck with me. Hopefully you found some new musicians to check out, and feel free to throw out some things that I might have missed.
Published by: Ira F. Cummings in Tangents