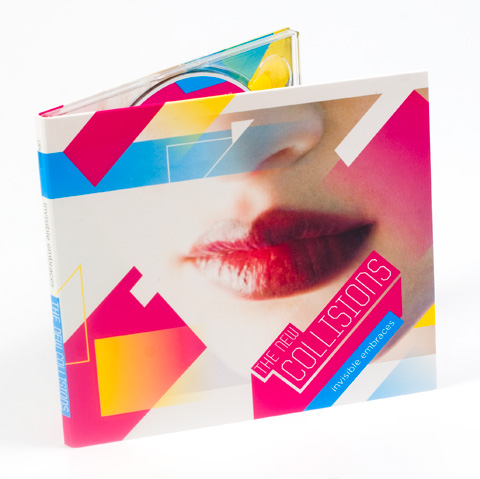 The New Collisions commissioned Alphabet Arm to design the packaging for their first official release: the EP "Invisible Embraces." Even though they're fairly new to the scene, they're already causing waves opening for Blondie and the B-52's. With a great New Wave sound, it's obvious that there are good things on the horizon for them. As part of the direction for the package, the band wanted it to really say "New Wave." The final product uses a lot more saturated color than I normally use, but it was a good exercise to get out of my comfort zone.
Part of the fun for this project was that after the album design was done, I executed an entire press kit. This kind of stuff doesn't happen much these days, so it was quite enjoyable.
Designed at Alphabet Arm. Thanks to Tony Luong for the photography.
Published by: Ira F. Cummings in Tangents