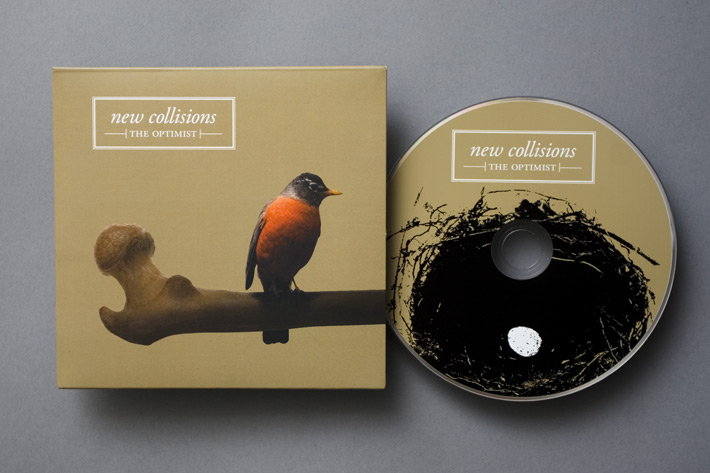 May 18, 2011 - Comments Off on New Collisions – The Optimist
I had worked with New Collisions before on their début CD. While that release got some great press, the band had a bit of a regroup afterwards. Dropping the "The" from their band name, and embracing a bit darker image, the change is pretty dramatic.
The artwork reflects that pretty directly, and is based on some of the lyrics from one of the songs. Let me tell you, it wasn't easy to get that robin to hang out on that femur.
In addition to the CD packaging, I also designed a complimentary ad mat and postcard. One of my favorite parts of this project was using it as an exercise in pushing a typeface. I used Garamond exclusively for all the type, though I used several different weights and styles. If you start with something of high quality, it's amazing what you can do.
Published by: Ira F. Cummings in Tangents