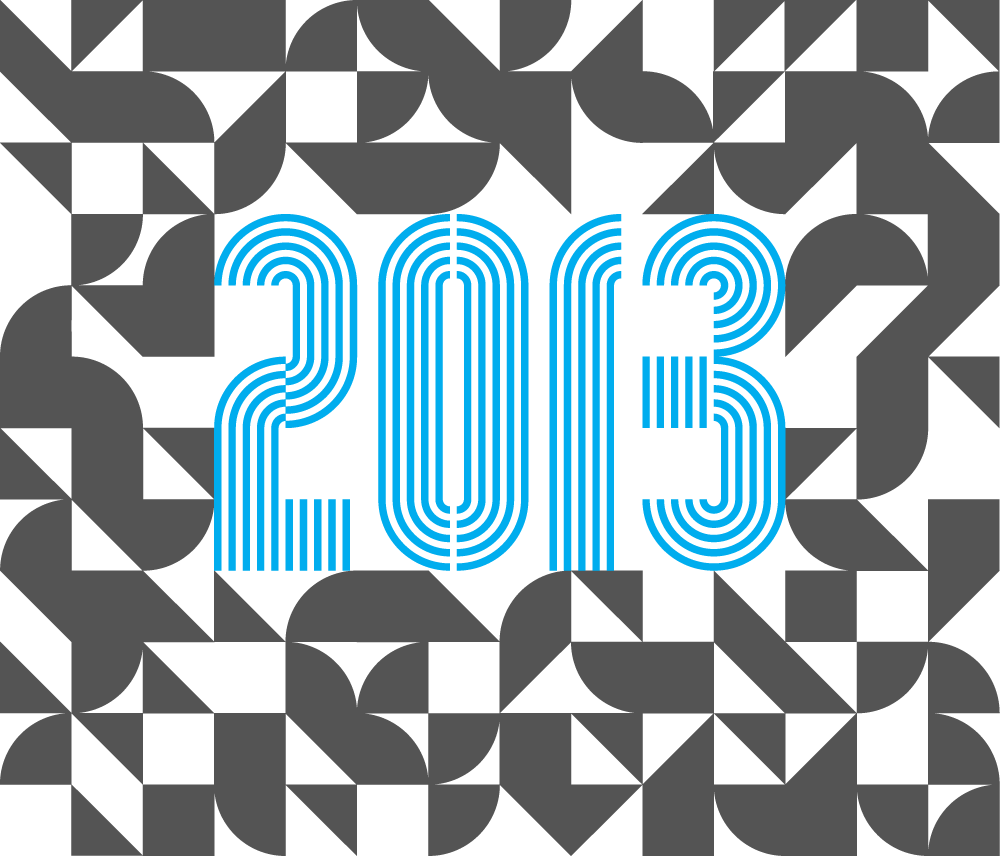 It was definitely an unusual year in music for me. For whatever reason, I bought about half of the music that I usually do. As a result, I scrambled to round-up a list of my favorites for this year, but before I get into it, a few thoughts.
One of the factors contributing to declining purchase rates is most likely an increased reliance on Spotify for my music playing. I don't rely on it to be my main music library, though I do use it to listen to albums before buying. In some cases, this has made me more wary of purchasing, whereas in the past I have committed with a few short 30 second listens. I'm not sure if that means that my purchases have generally been of higher quality, but it has allowed me to listen to music in a more impulsive and free manner, which is a good thing. I also went to a few concerts of bands what I hadn't heard about previous to discovering them on Spotify. Long-term, I haven't decided if this is a good or a bad thing, but certainly a change in pattern and something to be aware of.
Another reason is that I'm seeing a certain change—both in my musical tastes and in the musical zeitgeist. Musical genres are much less of a "thing" these days, but there is a palpable sense of nostalgia to a lot of the music that is being released. This isn't a bad thing in and of itself since what is old is always becoming new again. What's really popular now reminds me of a lot of the key movements from music that was popular when I was really young or a teenager (grunge, digital synths, "indie") but feels like it has gone through the grinder and fermented with time. Sometimes it seems like I've heard the song before, but then I realize that it's all new. I will say that running through a lot of the music that I've been interested in has had a certain amount of dissonance running through it, which probably has some reflection of the times. Not a sense of outward anger, but there's just the sense that something isn't quite right and a lingering feeling of unrest.
With those thoughts in mind, I decided to cut my list down to the top 5 albums that I bought this year. Here's the run-down:
OutRun by Kavinsky
It shouldn't be surprising that an album titled "OutRun" would reference late '80s, early '90s video games. This album could easily have been run through a Midi processor and been the soundtrack for an NES game. That definitely touches something from my childhood, but the unrelenting pace is what keeps me hooked. It's also exemplary of the type of electronic music that I'm increasing drawn to, and want to explore more of in the future.
Reflektor by Arcade Fire
This one is everybody's favorite album this year. It's crazy how many Top 10 (…Top 50, Top 100) lists I've seen this on. I'm really surprised that I liked it as much as I do, especially considering the fact that I've never really liked another Arcade Fire record. Maybe it's because this is a rather unusual release, and the fact that it feels like several different records all tossed in the blender until something magical comes out. At times, it feels like three of my favorite records: The Clash's Sandinista, Paul Simon's Graceland, and LCD Soundsystem's s/t. The mixed whole is really an album that I think I'll keep back to for quite a while.
Bass Drum of Death by Bass Drum of Death
Where Reflektor feels complex, layered, intellectual, and collagey, BDOD feels simple, straight-forward, and fun. Sometimes this really just fits the bill, that it seems that's all these guys are trying to do. I managed to see these guys live, and their live show is just as fun. This is a great spin for getting psyched and just going for it.
Mosquito by Yeah Yeah Yeahs
Another weird one, I was a bit on the fence about including this album. I've been a die-hard fan of the Yeah Yeah Yeahs since the Fever To Tell days, and their releases have been flagging a bit, in my opinion. The last album, It's Blitz, stripped out a lot of the angst from previous efforts, but it seemed to me that a lot of the passion got lost along the way. Mosquito brought a lot of that back in, with some more variety, but a little bit more inconsistency as well. The title track is more than a little corny, and not in a good way, but the other tracks range from solid to great. Even the slower songs keep things interesting with evocative, emotive passages that play a much different spectrum than the band usually does.
Silence Yourself by Savages
Somehow I missed this one when it first came out, so I was a little late to the party. It's been on heavy rotation though. Occasionally—but not to heavily—indebted to the Riot Grrl sound, each of these eleven tracks blister with fury and distortion. There are also some dark psych overtones that leave me with the feeling that these girls spent more time listening to Black Sabbath and Television than Sleater Kinney.
The Wrap-up
There are definitely some commonalities in my picks, but I'll let you make judgements for yourself on what those really are. I've included a playlist embed below, so hit me up if you dig any of these tracks. I'm interested to see how this next year develops with my musical tastes and purchasing habits, with doubtless more Spotify listening.
Related
Published by: Ira F. Cummings in Blog